---
We believe coffee
can be better.
Most Australians grew up drinking coffee that was oily, bitter and espresso brewed, because that's how coffee was "supposed" to taste. At home, they might have a plunger and a jar of months-old ground coffee to drag out on special occasions.
Who knew how long ago their coffee was roasted or ground — let alone where it came from? Since coffee was drunk with copious amounts of milk and sugar, who even knew what it really tasted like?
Then some curious souls started asking questions about how and where coffee was harvested; how it was processed and roasted and whether it could taste better. Andrew Kelly was one of them, starting with some intrepid backyard experiments using a heat gun and colander.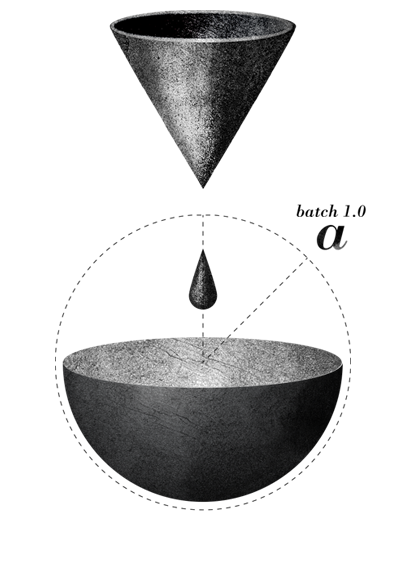 ---
Anyone can make coffee at home that's as good as any cafe's
---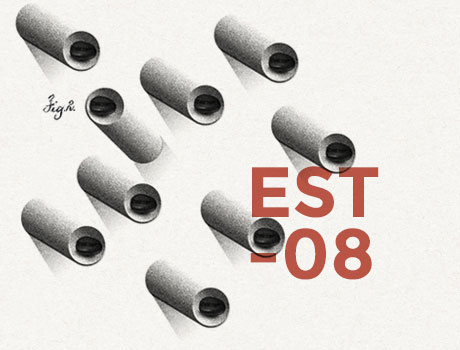 Soon, Andrew dreamed of sharing his discoveries by opening a cafe and roastery. That dream became Auction Rooms: a big open space where everything was on display, a menu that raised the bar for cafe food, and an obsession with creating delicious coffee. Since 2008, Melbournians have been flocking to North Melbourne, answering the siren call of what The Age Good Cafe Guide has twice called Melbourne's best cafe.
As our roasting operations grew, we opened a dedicated roastery down the road. Auction Rooms was our flagship cafe; Small Batch is the coffee that made it famous.
---
We want to spread the word that with carefully sourced and roasted coffee beans, a bit of knowledge, and openness to a world beyond espresso, anyone can make coffee at home that's as good as any cafe's (even ours!), and better than most. We also supply wholesale to a small number of cafe operators who care as much as we do.
Understanding that the best cup of coffee starts with the raw product, we are dedicated to working consciously and meaningfully in a select group of countries, collaborating with producers closely to achieve the holy trinity: coffee that is exceptional, that has a positive social impact and that supports sustainable agriculture.
Be a part of our coffee adventure
---
Brew like a champ

Brew cafe quality coffee at your place