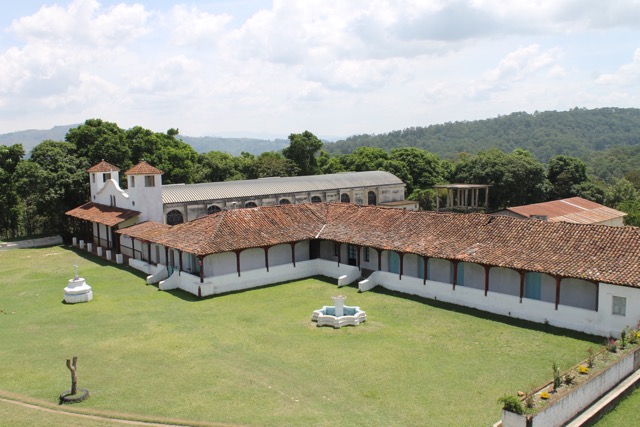 This is not the usual waffling and clichéd description of a coffee's flavours and provenance, rather what follows is a run down of how we got our hands on some truly unique and special micro-lots from a revered and impressive farm in Central Guatemala. It shows what can happen when a responsive producer and a small but discerning buyer seek to overcome the many barriers that exist and get together to talk and work shit out.
Our interest in "El Pilar" started on the cupping table 3+ years ago when we were just starting our pursuit of direct purchasing in Guatemala. The coffee was a curiosity for us, as it was different in nature to all the others presented – the coffee had a distinct florality and a lactic character and was super sweet and clean. Naturally we pursued it and purchased what we could the following year, requesting a 'microlot' but later finding out that doesn't mean the same thing to everyone. (Note: El Pilar coffee was represented – as is common practice – by an exporter through whom all negotiations take place. All the parcels on the large estate are mixed, portioned out, and sold as "microlots", which in this case means from a single farm. In this model, all the lots become similar, and some of the true goodness is lost as each parcel of the farm has its own distinct profile, and that quality can be hard to monitor and maintain when everything goes into the mix. )
In fact last year we were disappointed with the coffee on arrival and we resolved to find out how to help make the process better. We resolved, in fact, to find the source of the goodness we had originally enjoyed and commission a true micro lot!
After some initial access shenanigans we tracked down the owner/manager of El Pilar – Juan Chen. We have subsequently enjoyed much contact via hours of whatsapp, email and several visits with this lovely man and now consider ourselves practically co-conspirators!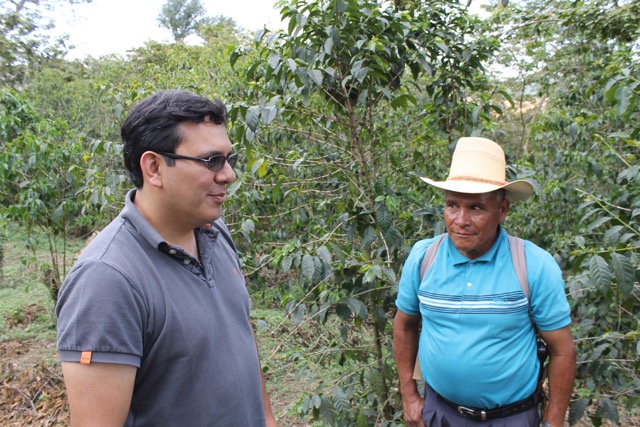 We were super happy to see and start to understand Juan Chen's Pilar. It's a big historical place, and is the source of the name of the church and town nearby. It has all the dream stuff from a purely coffee flavour perspective – perfect altitude, nice varietals, great plant health despite little fertiliser, rich soil, the right shade and plant husbandry, etc, etc. In addition to this, Juan Chen significantly impressed us with his particular social system that empowers his local community: each parcel of coffee within El Pilar is tended by a family, and in exchange for taking care of their parcel throughout the non-harvest season, Juan leases land to these families for free (double the size of the coffee parcel they tend) to plant and sell whatever they like. They also get paid for the coffee they pick during the season. Most grow their own food as well as cultivate commercial crops like corn and flowers. Our chats with several of these land custodians revealed a high level of happiness with the system, especially as the soil on the estate is virgin and highly productive, and they have a year-round income source. This system certainly compared very favourably to pickers on other farms who often don't know how they will survive after the coffee season.
Juan's also unique in having nurtured in his permanent team a genuine interest in quality, and a pride in the artisan nature of their work. The farm managers and beneficio operators therefore have an honest interest in us (as a progressive boutique roasting business prepared to do legwork and incur cost for quality) and in you – dear consumer. Juan Chen never stops asking for photos and videos of Melbourne cafés to show his team.
As for what you're drinking: It took a while to figure out how we were going to make this lot: we needed first to select the parcel we wanted the team to pick, process and dry separately – we chose El Pichol. This is the highest parcel of El Pilar at 1940masl; it contains the oldest root stock of typica and bourbon (60 years old and unique in that the trees have never been pruned – old wooden ladders are needed to pick the cherries!). Next we needed to coordinate picking of only very ripe cherries from one parcel to be delivered to the beneficio over several days, with the processed coffee kept apart after each day, to get a decent amount of parchment, and then we needed to have input into the fermentation process (which is brix, time and temperature and vessel dependent) and figure out the drying. When we first visited Juan was in the processing of building a couple of experimental raised drying beds. We urged Juan Chen to build more for drying our lot. After some initial concerns and lots of technical chats about method he happily obliged, as air drying ensures a longer and gentler drying process meaning greater longevity of the coffee back home. So not only is this the first time this magnificent parcel has been processed separately, it's also the first bed-dried lot! We also purchased a patio-dried lot from another parcel which we'll be releasing over the coming months. The team at El Pilar are awaiting our notes on how each lot performs over over time.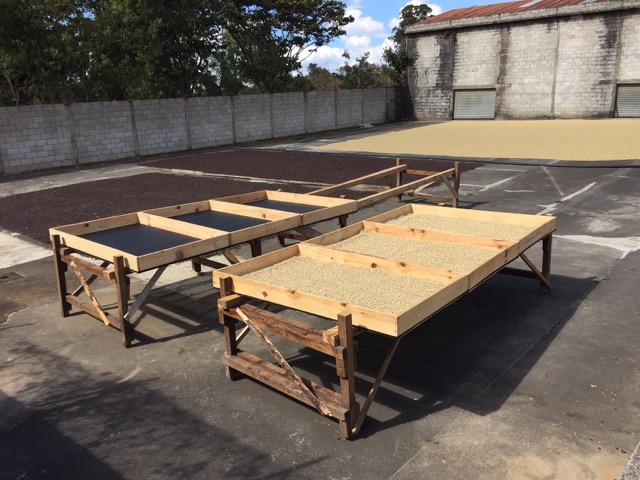 Another first occurred with setting the price, this being the first time Juan Chen had the opportunity to negotiate the price of his green coffee with the final buyer (as typically the exporter will buy raw parchment and then sell to the buyer ready for export). We are confident that in selling to us, a significantly higher proportion of the final price has gone straight back to the farm. We ourselves learned a few new things about pricing too, realising belatedly that there was an extra export charge we needed to cover.
We are extremely proud of Juan and the team's efforts. We've never seen workers so genuinely invested in the final cup quality of a microlot, and they're all so excited to imagine Australian cafe goers sitting down to a cup of El Pichol. We returned to the farm after the lot was dried and ready to leave the farm, and celebrated with the estate-produced blackberry wine, dubiously fermenting in an old barrel next to the wet-mill and pretty bloody potent.
We hope you feel the love in this coffee. It possesses bucketloads.